INTRODUCING GUN LEASH
THE SECURITY SOLUTION
FOR YOUR EDC FIREARM
Protect your everyday carry handgun from loss and theft—Gun Leash sends a personal alarm if your gun moves from your personal space.
No-GPS tracking/reporting, personalized alarm app
Does not report or store location—proximity sensor only
Stamp-sized, electronic security "leash" 
for an extra layer of protection
Patent-Pending Proximity Technology™ 
alerts you when your gun is outside 
of your possession and control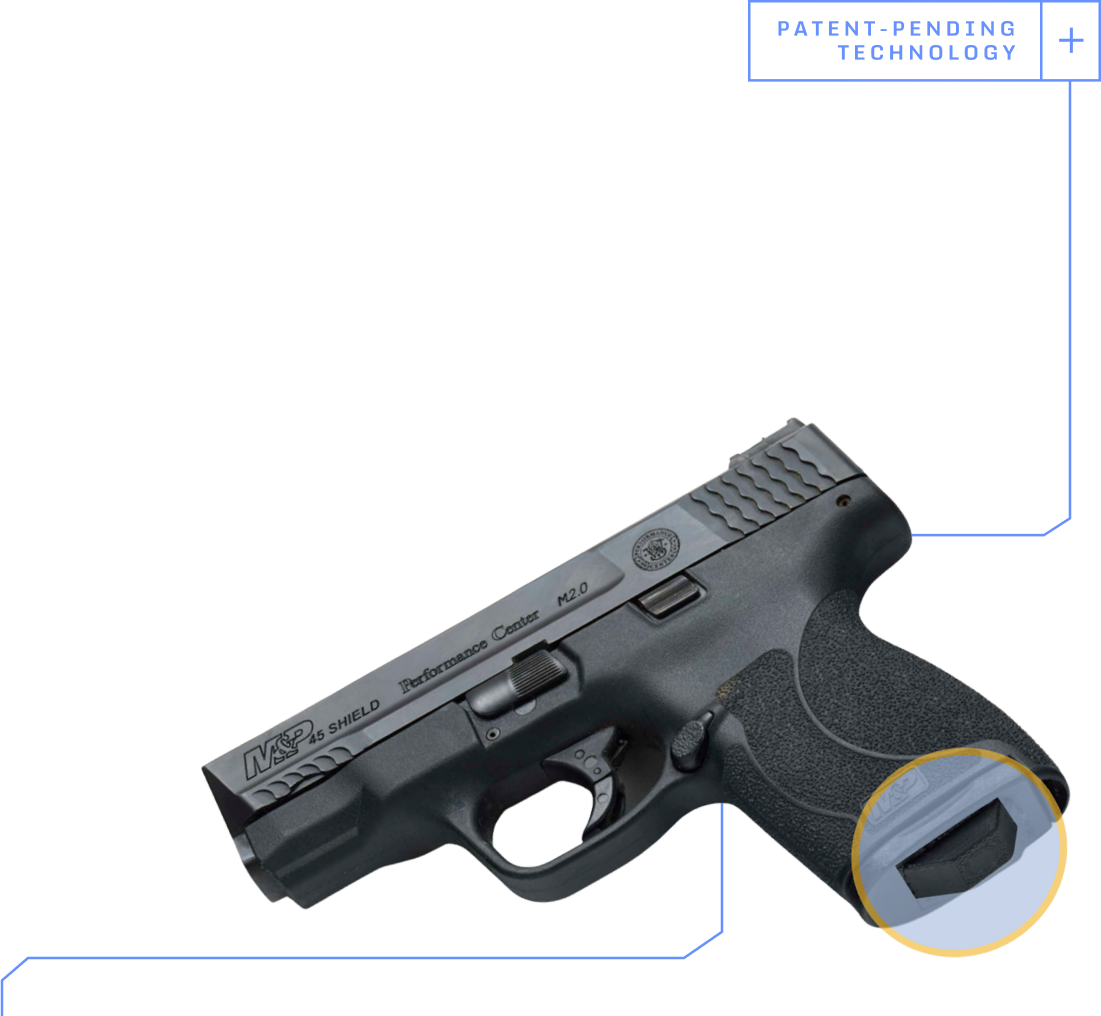 Firearms lost and stolen so far this year
DID YOU KNOW?
Over 81 million Americans own handguns. Over 150 million handguns in fact. And more Americans are carrying everyday than ever before. Those who carry daily are 300 times more likely lose or have their gun stolen, and over 700,000 guns are lost or stolen every year. Even worse, according to the latest ATF statistics 50% to 70% of guns used in crime were previously lost or stolen.
TUNE IN TO OUR PODCAST
NEVER LOSE OR LEAVE YOUR GUN
Subscribe now to our podcasts on Apple, Google, Spotify, and more—never miss an episode!
DOWNLOAD TODAY
GUN LEASH APP
The Gun Leash App installs immediately and provides a totally private connection. If your handgun moves out of your proximity, the app sends you a private alarm.
Gun Leash data is only for your personal use. When you delete the Gun Leash app, all of your data is deleted as well.
Personal Alarm If Your Gun Moves Away from You
Gun Leash provides a personalized safety backup that gives gun owners who carry handguns additional control and peace of mind.
Your Handgun Stays Usable
Conventional gun locks and safes work, but can prevent you from using your handgun. Gun Leash travels along with your handgun during the day, invisibly