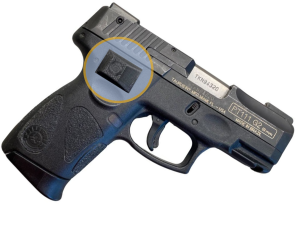 What to do if Your Gun is Stolen or Lost
As an everyday carry (EDC) gun owner, one of your biggest fears is losing or having your gun stolen or lost. Unfortunately, this is a situation that many gun owners face at some point. Not only can it be emotionally devastating, but it can also have serious legal consequences. Here's what you need to do if you find yourself in this unfortunate situation.
Report the theft or loss
The first thing you should do is report the theft or loss to the authorities as soon as possible. This should be done even if you believe that you may have just lost the firearm, as it could be used in a crime if it falls into the wrong hands. Your local police department should be able to assist you in reporting the theft or loss. Make sure to provide them with as much information about your firearm as possible, including the make, model, serial number, and any other relevant information.
File a claim with your insurance company
If you have insurance coverage for your EDC firearm, you should file a claim with your insurance company as soon as possible. Your insurance policy should cover the cost of replacing the firearm, as well as any associated expenses, such as shipping and handling fees. Be sure to have your policy number, serial number of the stolen firearm, and a police report available when you contact your insurance company.
Inform your EDC community
As a member of the EDC community, it's important to let others know what has happened and what steps you are taking to recover your firearm. You can do this by posting on social media, forums, or other online communities. This can help spread the word and increase the chances of recovery, as well as provide support and advice from other EDC enthusiasts.
Stay vigilant
While you are going through the process of reporting the theft or loss, make sure to stay vigilant. Keep an eye out for any suspicious activity in your area, and be prepared to provide any information to the authorities if necessary. If you have any leads on the whereabouts of your firearm, make sure to share this information with the police.
Get a Gun Leash™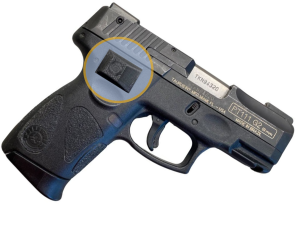 Gun Leash was designed to prevent your personal handgun from being lost, misplaced, or stolen.  It does this by sticking almost invisibly onto your handgun and warning you if your gun leaves your side.  Gun Leash was designed by an Everyday Carry gun owner, for other gun owners, to provide a second layer of security and to prevent your gun being lost or stolen.  Join our email list for more gun safety tips, to hear from Carl Lanore, the founder of Gun Leash, and to get discounts on Gun Leash when it launches.
Conclusion
Losing or having your EDC firearm stolen can be a devastating experience, but it's important to take the necessary steps to minimize the impact. By reporting the theft or loss, filing a claim with your insurance company, informing your EDC community, and staying vigilant, you can help increase the chances of recovery and minimize the legal and emotional impact.
By becoming a Gun Leash owner, you can prevent gun loss or theft with no tracking, simply and almost invisibly.